Pumpkin Carving Contest
From now until Tuesday, October 26, Scott Smith Realty Group is doing a fall giveaway! Get ready for cooler weather with a fire pit, s'mores & s'mores kit, blanket, hoodie, and thermos!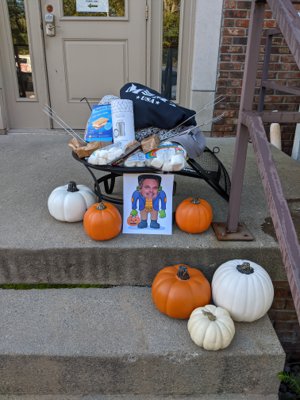 To enter the contest, do the following:
Carve a pumpkin
Take a picture of the pumpkin next to a printout of FrankenScott (See below)
Post to social media (Facebook or Instagram)
Tag us! (Facebook: @Scott Smith Realty Group) (Instagram: @SSmithRealty)
The winner will be announced Wednesday, October 27! Let's get carving!
If you need a copy of the FrankenScott picture, here he is! Feel free to save and print him out for your pumpkin!